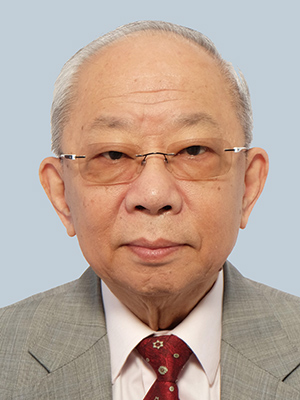 The Hong Kong Public Relations Awards (HKPRA), organised by the Hong Kong Public Relations Professionals' Association (PRPA), have been recognised as the "Oscars" of the Hong Kong public relations industry, and have become a signature event for the industry and the PRPA since its inception in 2010. Thanks to the rigour of the competition and the judging mechanism, the three previous Awards have received great support and a high degree of recognition and appreciation from the industry.
I am deeply honoured to have been invited to serve as Chairperson of the Hong Kong Public Relations Awards Organising Committee again, this time for the 4th Awards. On behalf of the Organising Committee, I would like to thank all the sponsors and supporting organisations for their contributions to the HKPRA 2018 and, in particular, extend my sincere gratitude to Professor Paul Lee who will again serve as the Chief Judge; and the twelve other members of the Judging Panel who are esteemed senior professionals in the business, public relations, media and academic fields.
I would also like to extend my special thanks to Professor Anthony Wu for leading the Distinguished Professional of the Year Nomination Committee, which has been established since the 3rd Awards in 2016. Professor Wu and three other members of the Nomination Committee, who are business leaders or experienced public relations practitioners, will nominate candidates for this award.
The number of campaign categories remains at eight for the HKPRA 2018. In view of increasing exchanges between Hong Kong and mainland China, a new campaign category – Cross-boundary Communications – has been created, to replace the SME Communications category. Small and medium-sized enterprises are encouraged to compete in the other seven categories. The NGOs/NPOs/Social Enterprises Communications award category, which was established for the last Awards in 2016 and overwhelmingly welcomed by participating organisations, is retained this year.
It is my great honour to have been an advisor of the PRPA since it was founded in 1995. The PRPA serves as an excellent platform for sharing experiences and for exchanges within the industry. The Hong Kong Public Relations Awards programme has also effectively elevated the professional status and standards of the public relations profession, showcasing its functions and contributions to society.

Dr John Chan, GBS, JP
Chairperson
The 4th Hong Kong Public Relations Awards (2018) Organising Committee